Need your order held? Add this HOLD button to your cart and you can combine it with your next order.
We believe that sewing should be enjoyable, help you express your style, and always be a good value.
Create fashion and save!
Amanda hand selects each fabric and will not offer fabric that she herself would not love to sew and wear. We carry the softest most beautiful fabrics available.  
We source quality fabrics at prices lower than our competitors, and always pass that savings on to you. We offer low prices each day so that you need not wait around for a sale.

Our wide variety of unique fabrics allows you to find just the right selection to elevate your next project and express your personal style.
We offer the most competitive prices and believe you should never have to sacrifice beauty or quality to save!
Amanda's Bundles was founded by Amanda Carita, a single mother with a lifelong passion for sewing. While Amanda loved to sew for herself and her family, she quickly found that fabric available for home sewists was either poor quality or inordinately expensive and so she set out with a mission to provide superior quality fabrics at affordable pricing to all.
One of our founding tenants is that sewing for yourself can be less expensive than buying ready to wear. While anyone may buy a ready-made garment off the rack, these items can be ill fitting and poorly constructed unless customers are willing to pay exorbitant prices. We believe that there is a better way. By making available a wide variety of gorgeous, high quality fabrics, at the most competitive prices on the market, Amandas Bundle's strives to make the dream of self-made fashion a reality for everyone.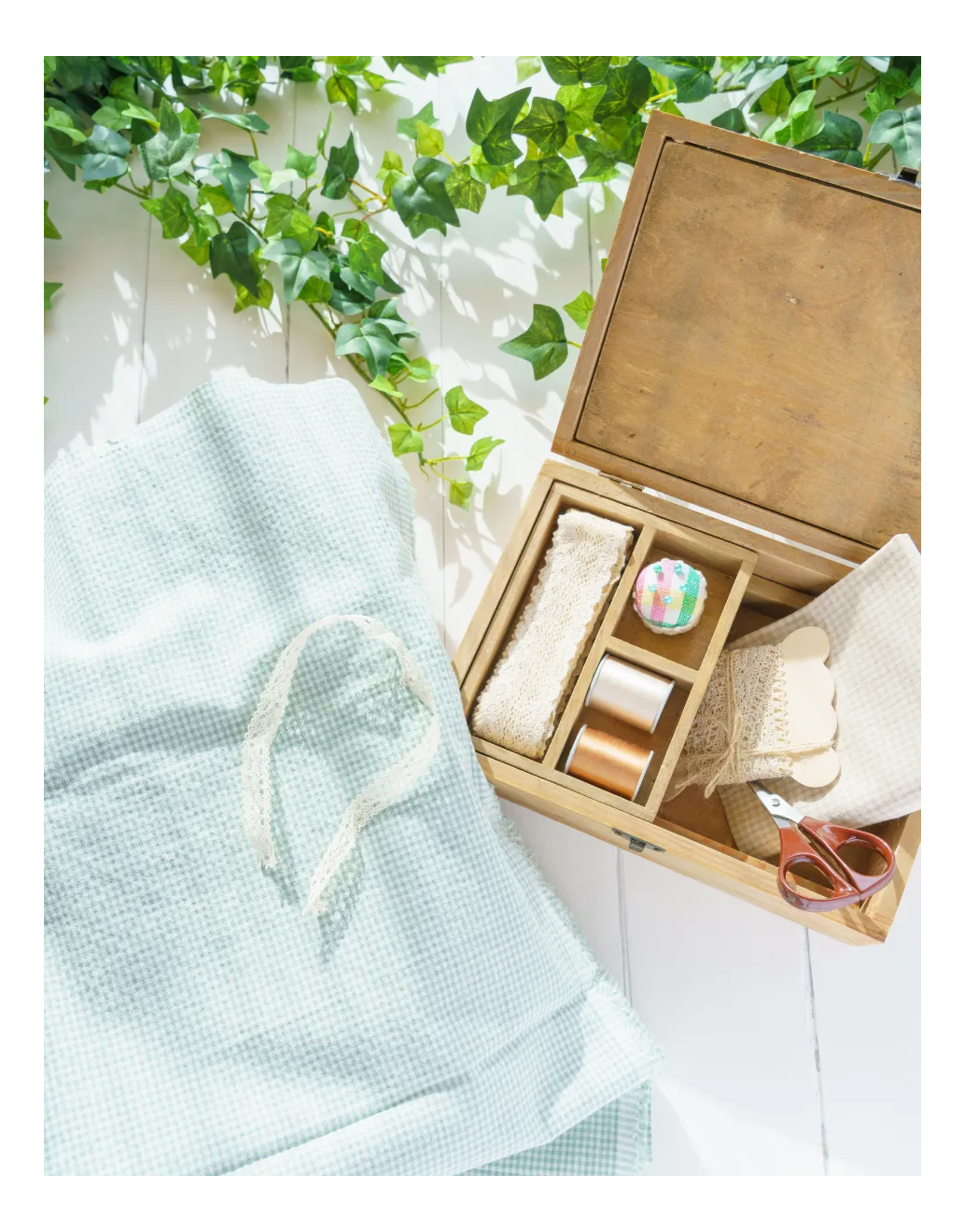 Our Community is What Makes Us
Amanda's Bundles was created to better serve this vibrant and diverse community of makers, who are connected by our shared passion for the art of sewing. This community is one-of-a-kind and each day we are inspired and uplifted by joining with our customers in the shared joy of our craft. We believe in sharing the transformative power of sewing and are honored to serve this positive and passionate community in the realization of their dreams.
You shouldn't have to choose between value and quality. We make sure that you don't have to.
Sign up to hear about the latest news and exclusive offers